Xiaomi OCooker TLLJE01ACM multifunctional robot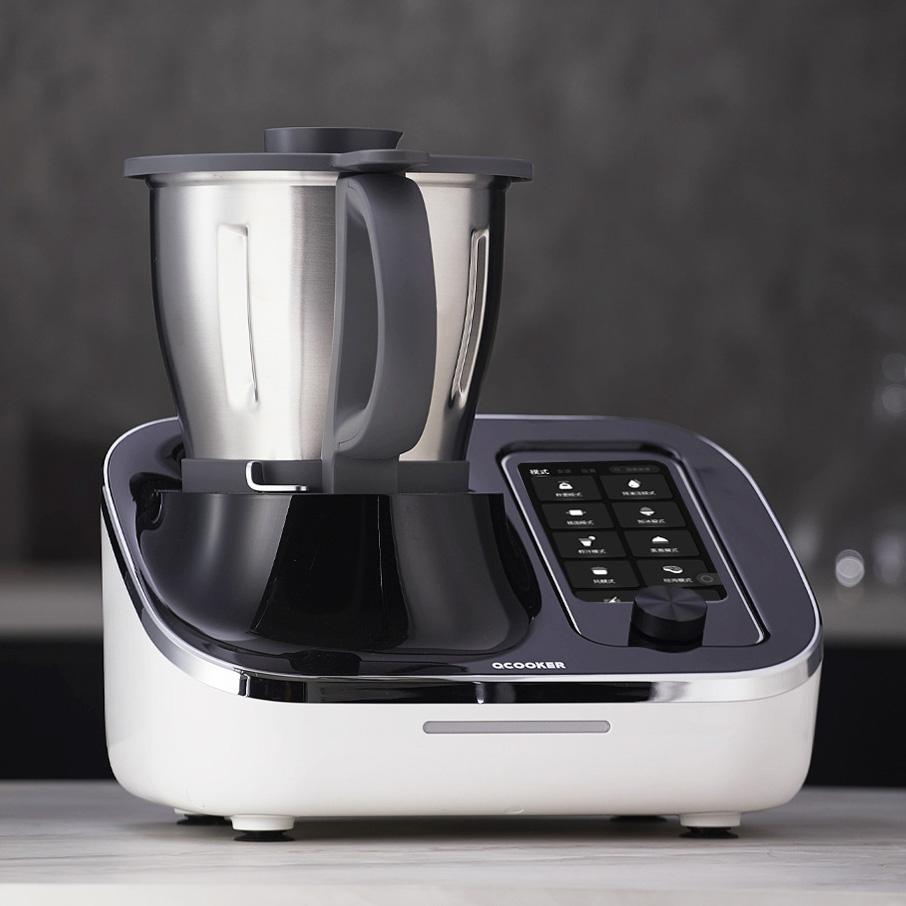 The Crowdfunding Xiaomi Youpin website announces the launch of the new Xiaomi OCooker TLLJE01ACM multi-function robot. The device supports 21 functions, including kneading, frying, steaming, stewing, braising, grinding, juice preparation or crushed ice. The OCooker is very much inspired by its predecessor the Thermomix TM6 with the same power and main tank volume of 2.2 liters. The Xiaomi robot is still more compact with a depth of only 9.48 inches.
| Robot | Capacity | Height | Width | Depth | Weight | Power |
| --- | --- | --- | --- | --- | --- | --- |
| OCooker | 2.2 l | 35.5 cm | 36.4 cm | 24.1 cm | 7.4 kg | 1500W |
| Thermomix TM6 | 2.2 l | 33.5 cm | 33.3 cm | 32.6 cm | 7.7 kg | 1500W |
The TLLJE01ACM is equipped with a 7-inch touch screen, integrated recipes, voice guidance, an independent research and development system CookingT™ integrated, the recipe can be updated online. The interface offers integrated video recipes that can be viewed even when disconnected from the Internet. The robot is driven by an Android operating system, the update is simplified. The robot has a rewinder at the back to easily store and secure the power cord.
The two-layer design of the steamer makes it possible to cook 3 dishes at a time. Thanks to its accurate weight sensor, the OCooker is able to determine the weight of food with an accuracy of 1 g. The food processor also supports an arificial intelligence system that allows to regulate each cooking step in real time. The body of the kettle is made of food-grade 304 stainless steel, which can conduct heat quickly, safely and durably. The Knife Head has 4 double-sided, sharp and blunt blades. The sharp side is at the front for high speed cutting and sharpening, and the blunt side is at the back for low speed frying.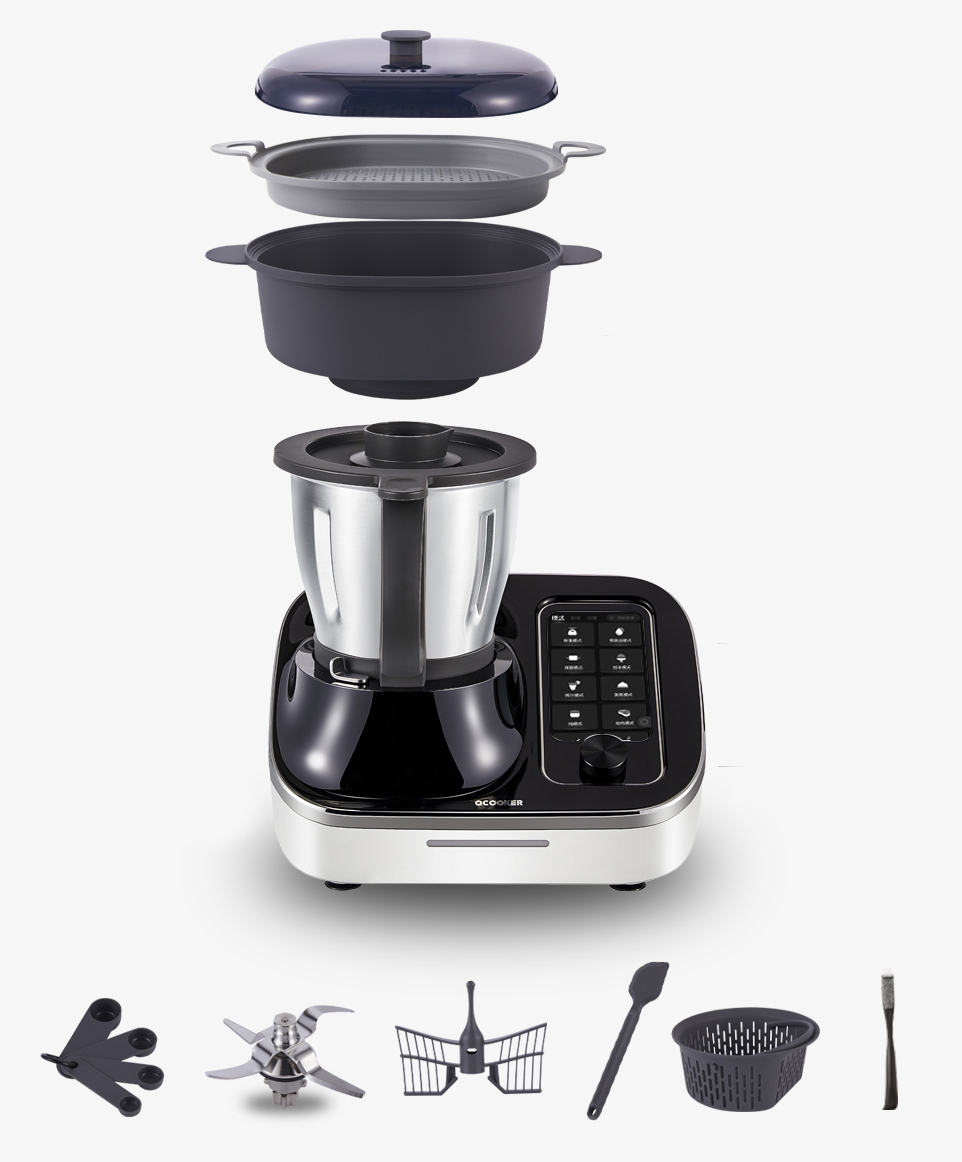 This robot is designed to avoid unwanted fumes and keep your kitchen clean. You can control the temperature of the oil below the smoke point, and eliminate the production of soot.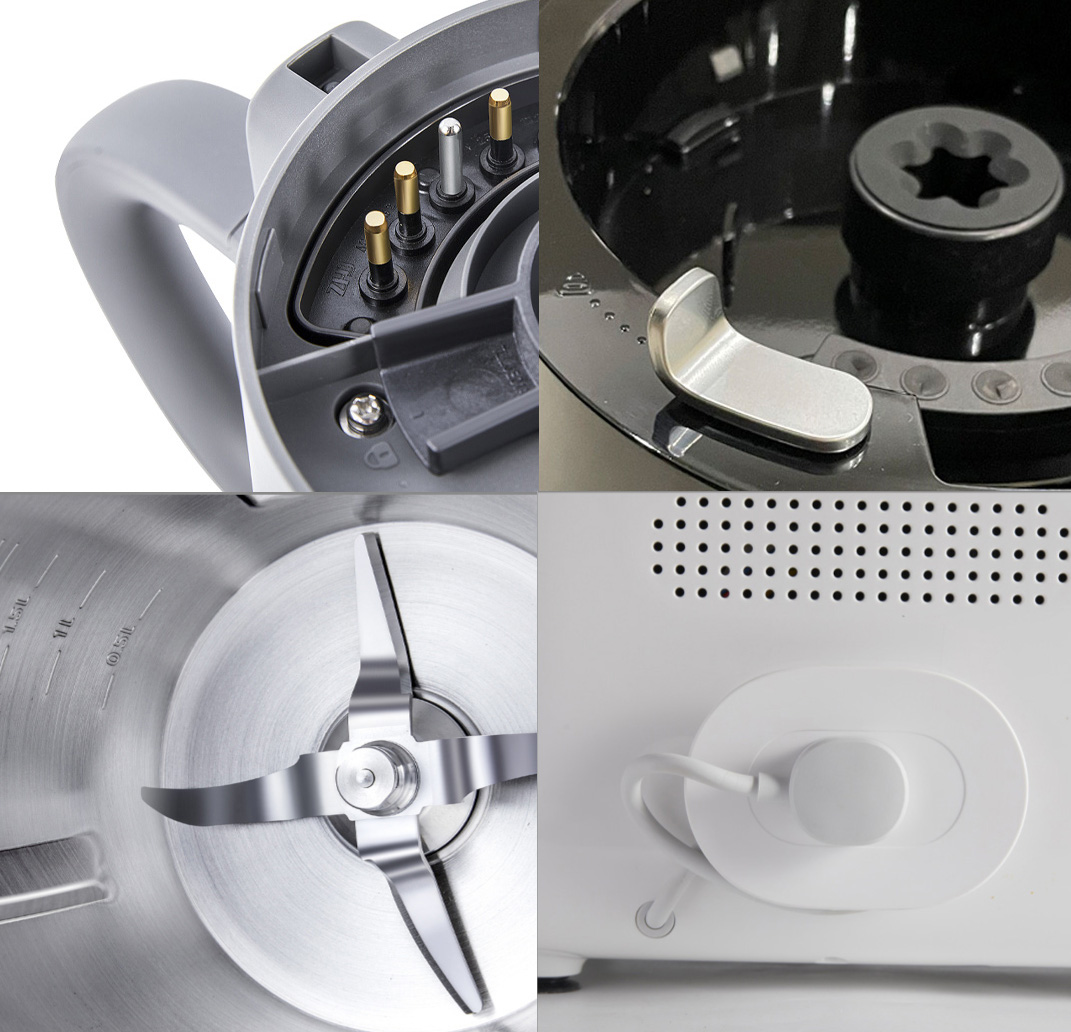 You can use it to browse the recipe catalog and select your favorite dishes. In addition, voice prompts, a timer and automatic temperature control in the range of 35 to 120°C can be used. You can also change the cooking speed of a particular dish.
The product is currently only available in China at a price of $612 (3999 yuan).
Commercial Food Processor Food Grinder 4l Sus Tomato Chopper Vegetable Dicer