Madeleines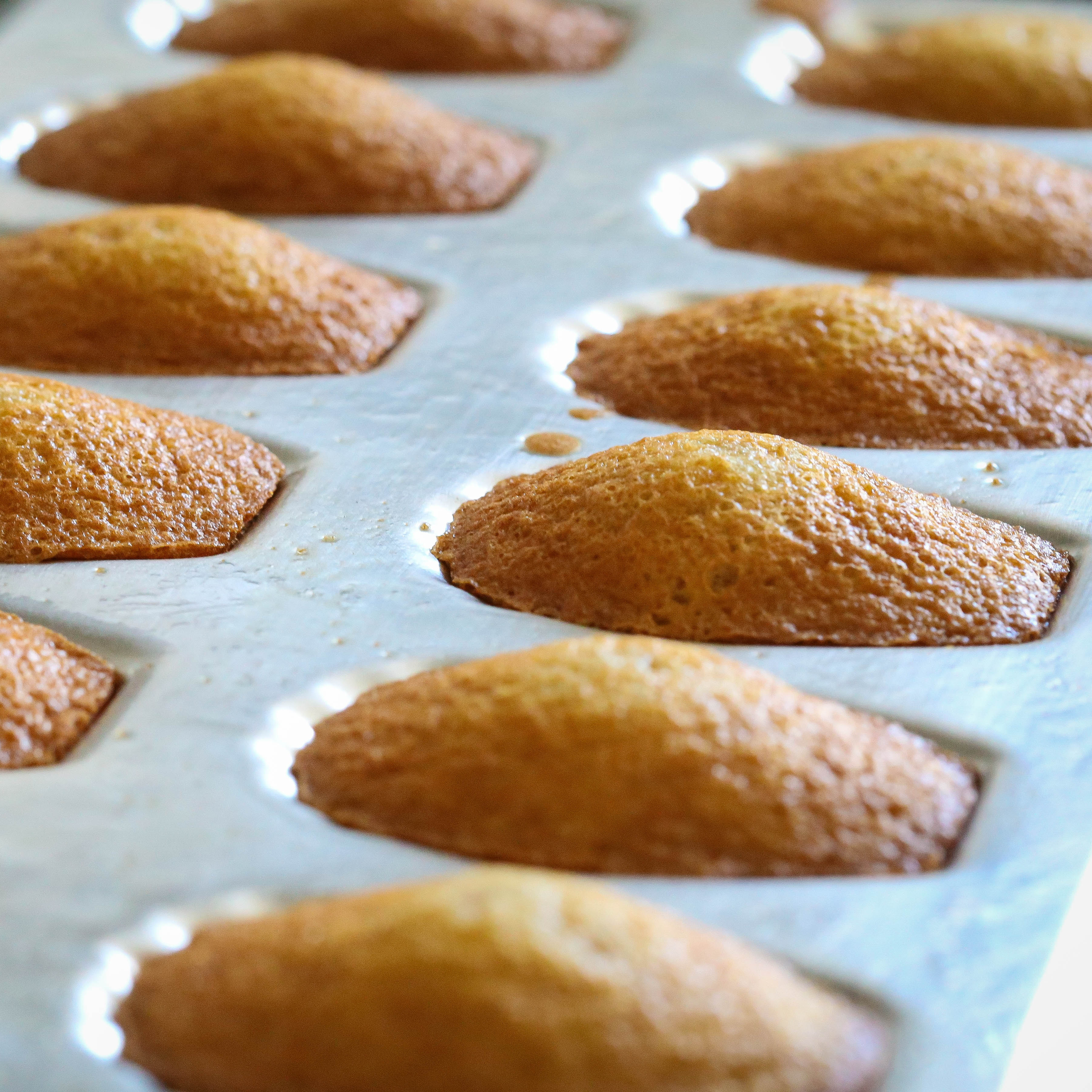 They smell like our mom's madeleines.
Recipe
Preparation 15 minutes
For 5 people
Cooking at 445°F
Cooking time 8 minutes
Rest time 30 minutes
Ingredients
200 g flour
1 tablespoon of baking yeast
200 g sugar
100 g butter
3 eggs
rum perfume, orange blossom, lemon zest
1 pinch of salt
Preparation
Preheat the oven to 445°F.
In a bowl, mix the flour with the yeast and a pinch of salt.
Mix with the sugar.
Make a well in the centre of which you break the eggs.
Mix everything together.
Melt the butter in a saucepan.
Add the butter and the perfume.
Mix gently.
Leave to stand for 30 minutes in a cool place.
Fill the moulds 3/4 full.
Bake at 445°F for 8 to 9 minutes.
Tips
Place the moulds in the centre of the oven. Serve warm or cold.
Commercial Food Processor Food Grinder 4l Sus Tomato Chopper Vegetable Dicer