Full test of the brand new KitchenAid 3.5 Cup Food Chopper kfc3516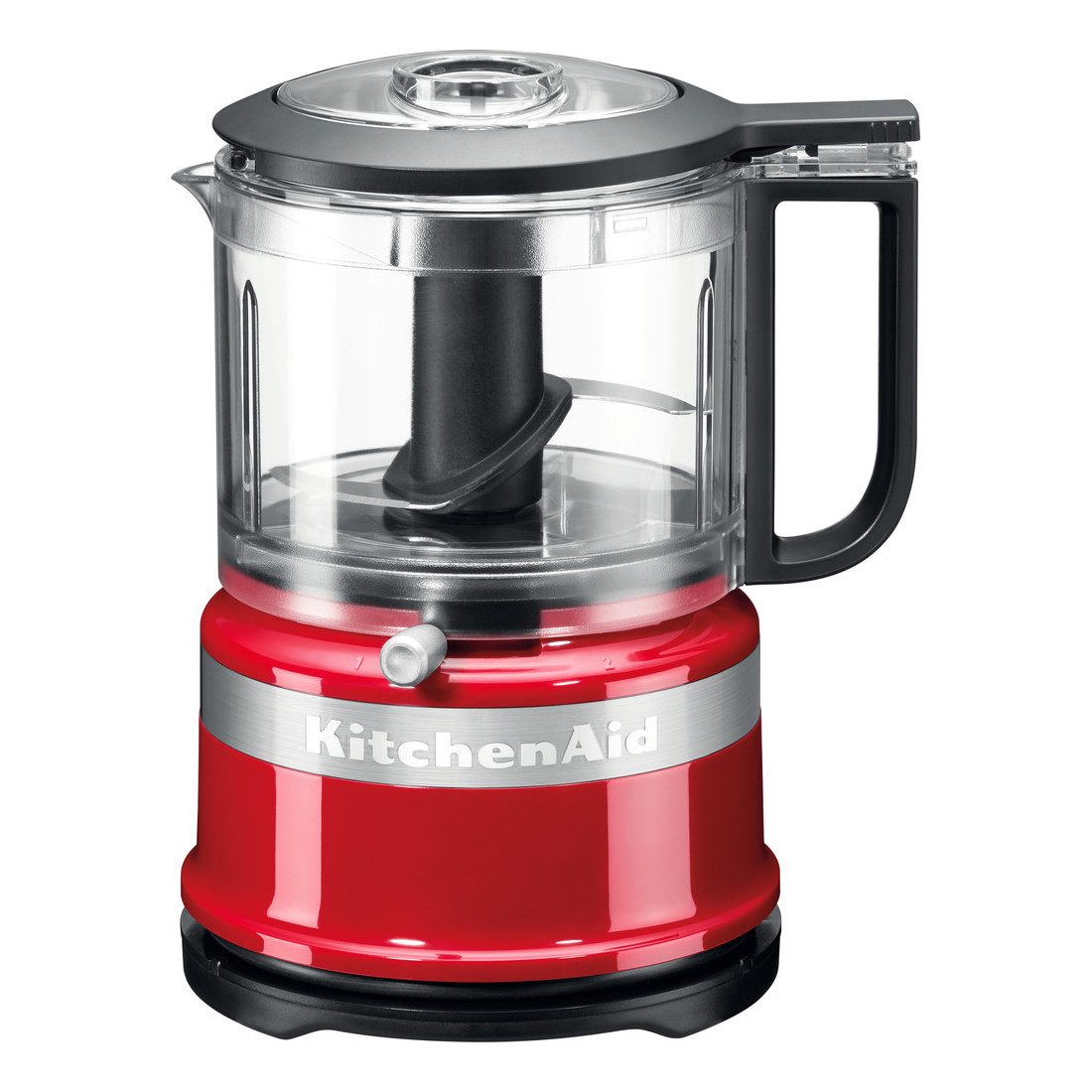 Manufacturers of small household appliances are redoubling their efforts to simplify users' daily lives by offering them ever more efficient products.
Thus, through the KitchenAid 3.5 Cup Food Chopper, KitchenAid wishes to allow users to save time in their preparations of sauces, pancakes, or other hummus. Offered at less than $40 on target.com, the KitchenAid kfc3516 mini food processor has all the makings of a bestseller in its category. This is what we will see.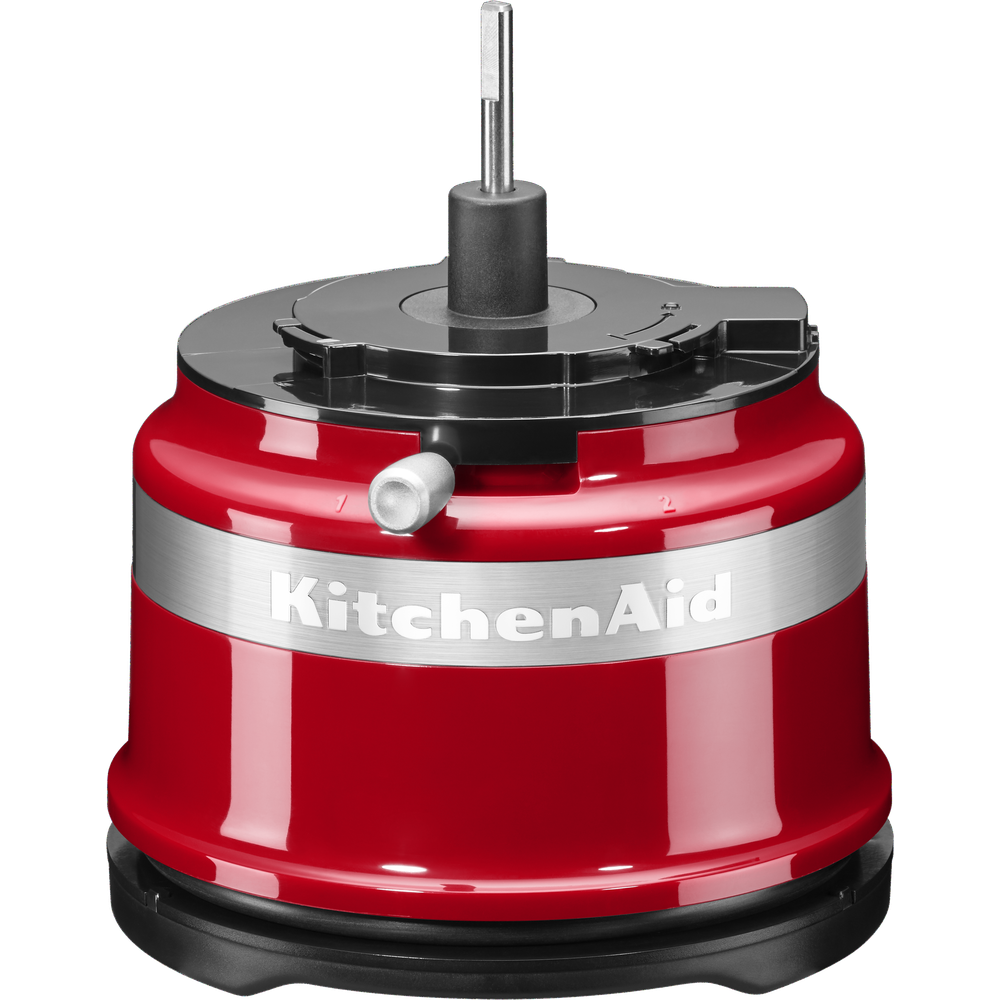 A food processor specialized in chopping
The latest mini food processor from KitchenAid has a very discreet design, leaving little room for extravagance.
The dimensions of the food processor are restricted with a width of 6-15/16 in for 8-3/4 in height and only 5-5/8 in depth. Its small size also translates into a very contained weight with barely 3 lbs on the scale. In addition, the multipurpose blade and other accessories are designed to fit easily into the bowl. The cord is rolled up just underneath. This small appliance will be easy to handle and move around, so you won't have to leave it on the counter forever if you don't use it daily.
On the market this robot is currently available in 5 different colors. You can choose between black, white, "empire red", cream and silver grey. If you are a regular user of the KitchenAid brand, you will not be lost with its colors since they are available on practically the entire range of small appliances. This is a good thing if you are looking to match your appliances.
Unpacking the shipping box, here's what you'll find:
The base with a single control. The chopper/purée selector lever will allow you to choose between chopping, mixing or pureeing.
A work bowl with a capacity of 830 ml BPA-free. The bowl has a lockable blade.
two stainless steel blades for chopping fruits and vegetables and mincing your herbs.
the lid which also has a pulse function
2-3/10 Power Cord Length
a user's guide.
The different functions of the KitchenAid mini food processor
The KitchenAid mini food processor has several automatic functions including chopping, mincing, mincing and mixing.
Its small 240 watt motor coupled with two stainless steel blades provides the essentials without giving an impression of lack of power. The test was particularly conclusive for the blending of hazelnuts, which were reduced to powder without any difficulty. However, the result was less satisfactory for the chopping of herbs, which was not completely homogeneous.
Thanks to this food processor, you will be able to puree cooked fruits and vegetables quite easily. To do this, you will first have to cut the food into pieces of about 1 inch before placing them in the container of the chopper. Once in place, all you have to do is choose between the chopping or pureeing mode to start preparing your fruit puree, for example.
The mini chopper is suitable for both thin and thick preparations. Indeed, the robot has 2 speeds up to 3450 rpm, which is suitable for thick preparations. You can also control your preparation to obtain better results thanks to the impulse movement. Nevertheless, the robot is only suitable for small preparations. Indeed, the food processor is not compatible with harder foods such as nutmeg or coffee beans, which is a pity.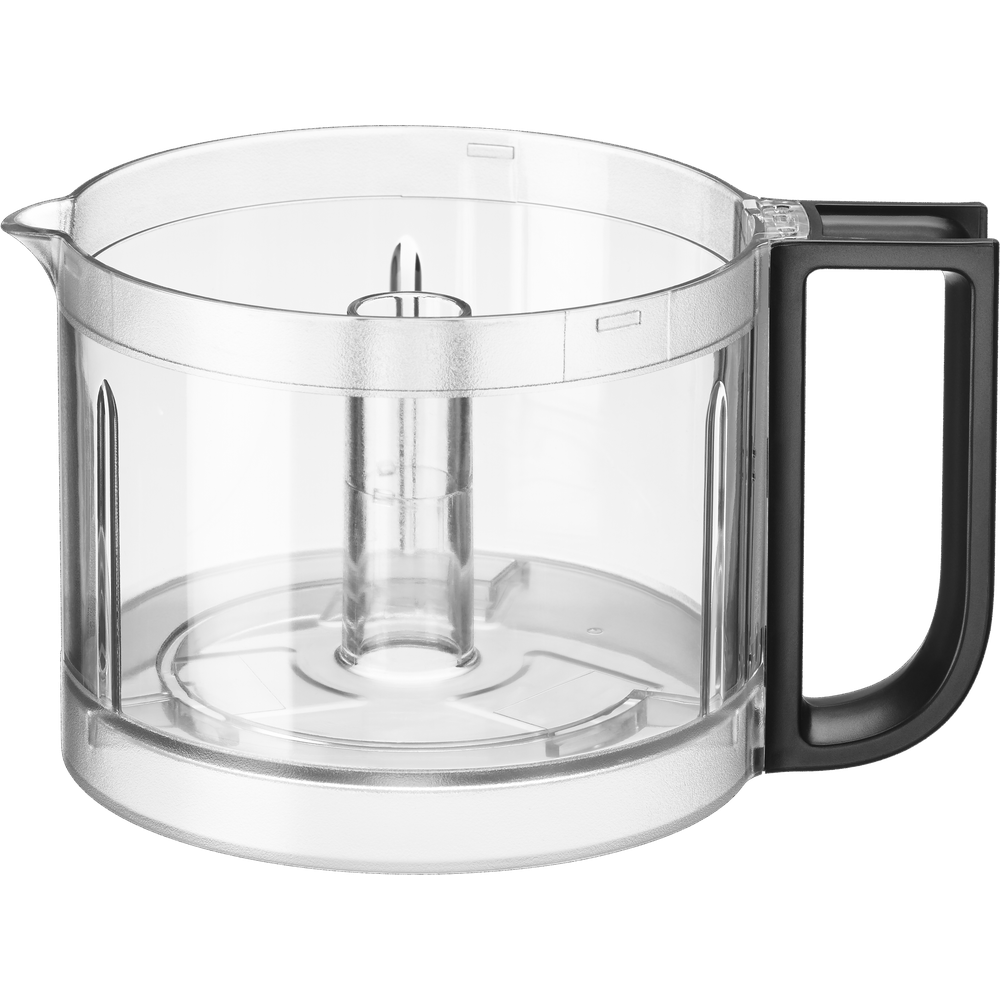 A simple to use robot
The mini chopper is controlled by a single button. Just press the black circle on the lid to start the food processor. The robot can only be started when the blade is locked in place.
Its mini plastic bowl has a spout that allows it to easily transfer your preparation from the bowl to your container. In addition, the lid has a slot that allows you to add your ingredients in the middle of the preparation without having to open it completely. This is especially useful for liquid preparations that could cause splashing.
For the maintenance of the KitchenAid mini food processor, the manufacturer wanted all the accessories to be dishwasher safe. If not, you can clean them by hand quite easily thanks to the detachable blades.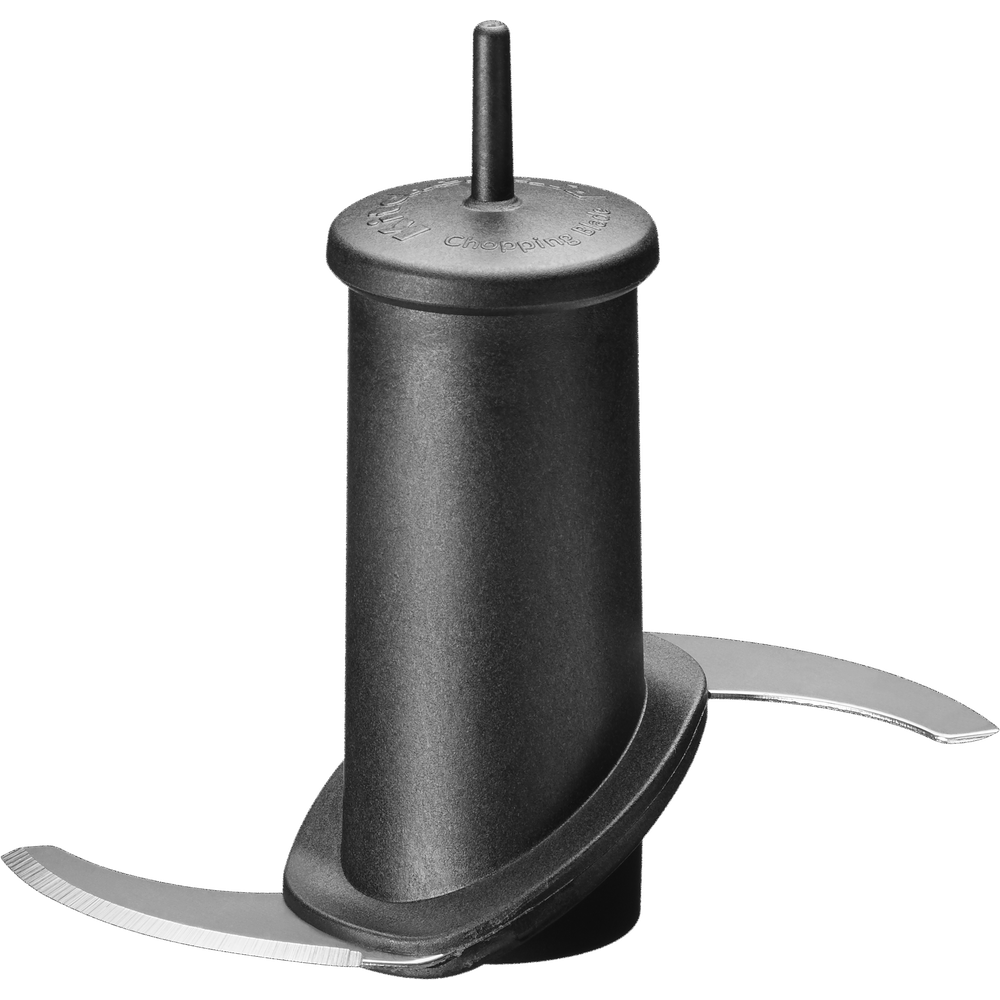 Notre conclusion suite au test du mini hachoir KitchenAid 5KFC3516
We are seduced by this small device that meets all our expectations. Its small size and light weight make it a real daily companion. We appreciate its modularity, which is made possible by an efficient motor to ensure the daily tasks. Here is the list of the main elements we appreciated during the test:
a practical and efficient device
a very easy to use robot
a space-saving robot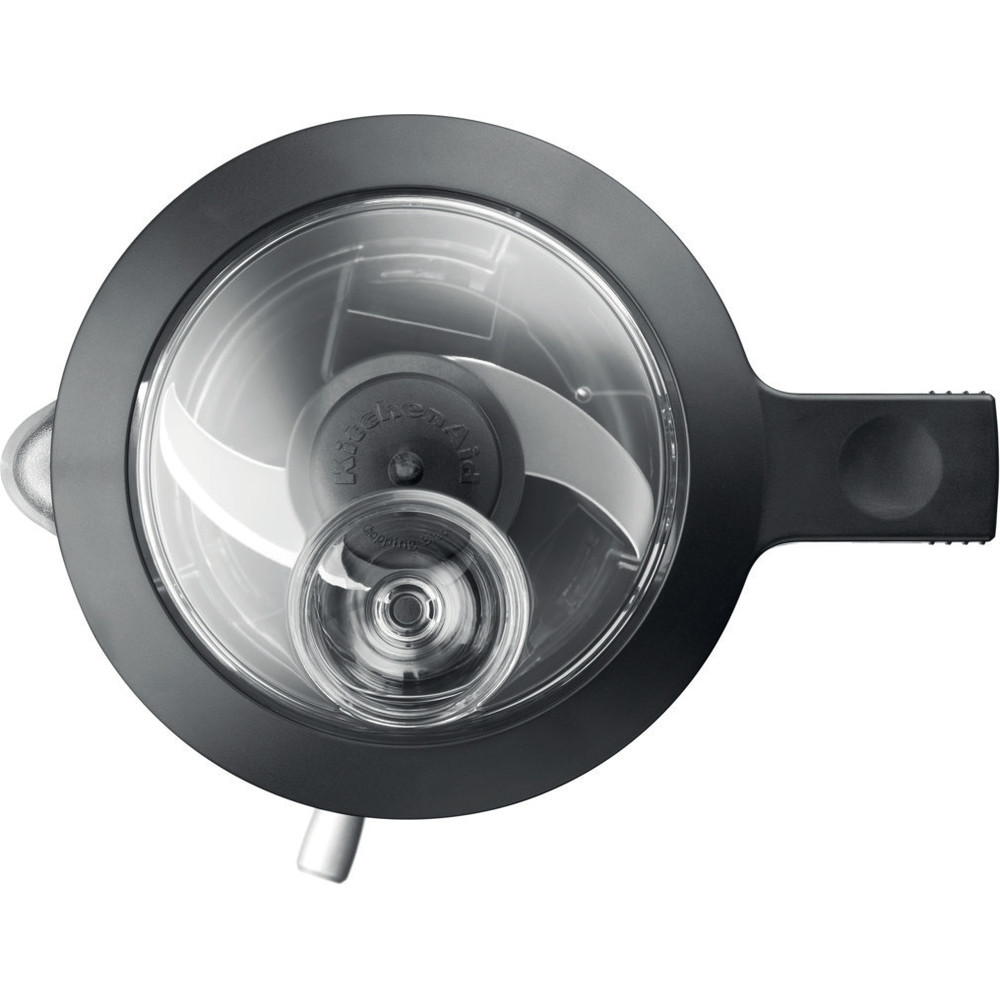 Nevertheless, the robot has some limitations that could bother some people. Some results are indeed below what the competition can offer. Nevertheless, given its very cheap price, it remains one of the best value robots of the moment. Here are a few things we didn't like about it during the test:
some foods like herbs do not get a homogeneous result
the food processor is not suitable for all foods (nutmeg, coffee beans etc.)
a bowl with limited capacity
Overall, the KitchenAid 5kfc3516 mini chopper will be perfect for users with small budgets or families with limited kitchen space. For a more important use, as well on the diversity of the food as on the quantities to prepare, it is advisable to turn to a product more adapted to your need.
Commercial Food Processor Food Grinder 4l Sus Tomato Chopper Vegetable Dicer