New Philips convection fryer HD9860/90 Airfryer XXL Premium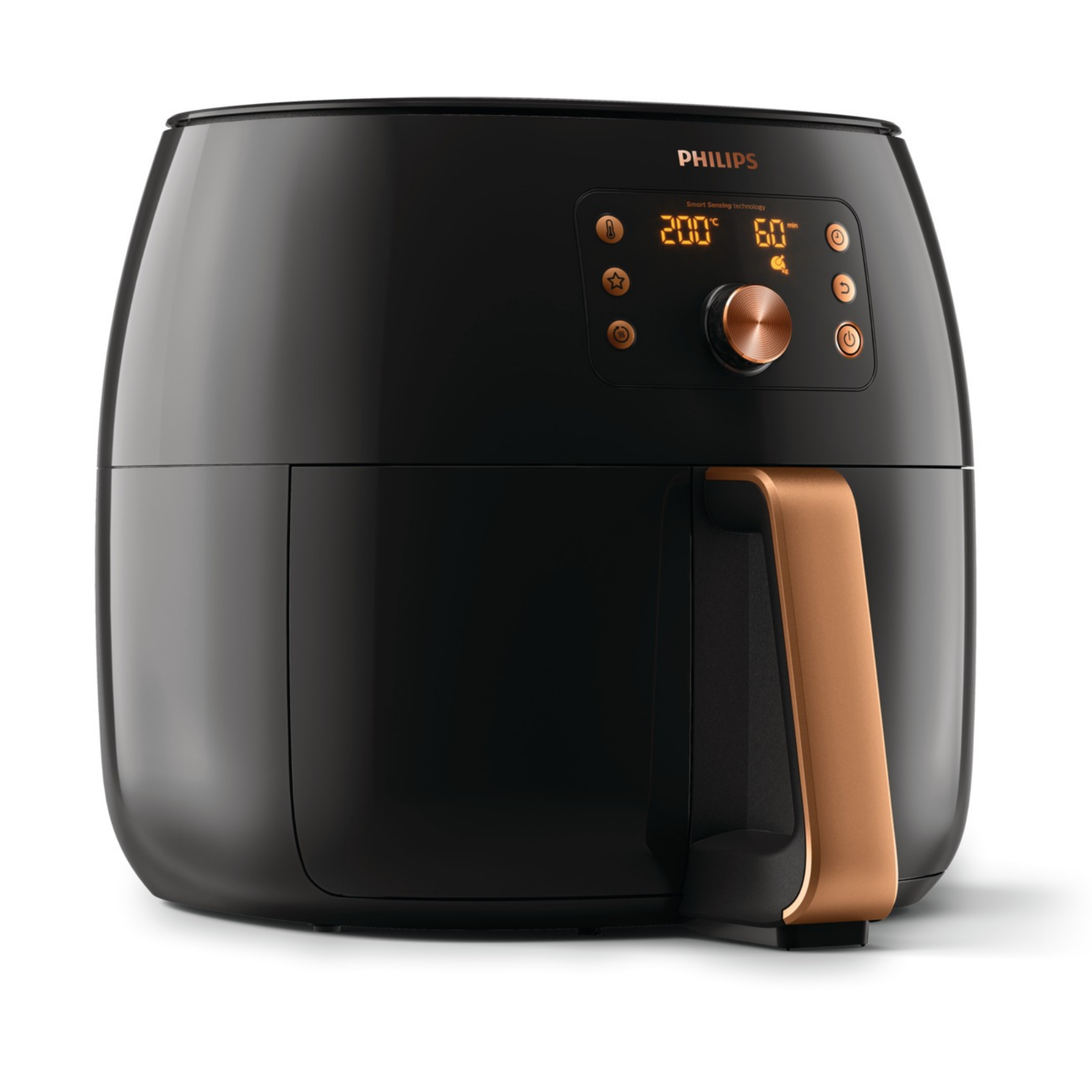 Philips launched in July 2020 its new convection fryer the HD9860/90 Airfryer XXL Premium. You can cook from starter to dessert, this assistant will fry, bake, grill, roast and even reheat your dishes.
You wonder about convection technology. It's simple, hot air circulates around the food, much like hot oil surrounds the food to cook it. The Philips Airfryer is one of the forerunners in this market and boasts 75% less fat to fry food. This means that this technology is healthier because it uses less oil. Still try to avoid always cooking in oil, you can alternate with steaming.
Examples of cooking times :
roasted meat: 30 minutes
Ricotta balls with basil: 8 minutes
zucchini gratin: 15 minutes
muffins: 15 minutes
The 2020 model features the new Smart Sensing technology: the Airfryer automatically determines the time and temperature for each food. With the XXL model you can cook a whole chicken with a capacity of up to 1.4 kg. The basket has a capacity of 7.3L.
Functions
Fat Removal technology separates and captures excess fat
You can eat healthier meals by removing excess fat from food. The Philips Airfryer has fat removal technology that separates and captures excess fat. Food is crispier on the outside and tender on the inside, giving maximum taste and "minimum" fat.
Family meals
You can prepare family meals in the new Airfryer XXL. Thanks to its extended capacity, it is easy to prepare a hearty meal. You can cook a whole chicken or even up to 1.4 kg of French fries to satisfy the family. Serve up to six portions with the large 7.3 liter capacity basket.
Keep Warm Mode
Thanks to the convenient "Keep Warm" mode, you can keep your food warm and at the ideal temperature for 30 minutes.
Rapid Air Technology
Philips' Rapid Air technology creates poultry 7x faster for crispy results. Enjoy healthier meals with more taste.
1.5 times faster than an oven
With the Philips Airfryer, cooking is faster and more convenient. Thanks to the instant heat and Rapid Airflow technology, Food cooks 1.5 times faster than in the oven. You do not need to preheat your AirFryer. Just turn it on and start cooking.
Cook in the oven. Broil. Roast. Or reheat
You can make hundreds of dishes in the Airfryer. Fry, bake, broil, roast and even reheat your meals. It cooks food evenly on all sides.
QuickClean and dishwasher safe
Cleaning is quick and easy with the Airfryer QuickClean basket with removable non-stick mesh insert. The basket and removable drawer with non-stick coating are also dishwasher-safe for easier cleaning.
Fry with little or no oil
The Airfryer uses hot air to cook your favorite foods with little or no added oil, allowing you to fry them with up to 90% less fat.
Digital display with 5 presets
The digital interface is easy to use with predefined cooking programs for one-touch cooking of frozen French fries, meat, fish, whole chicken and chicken drumsticks. A QuickControl knob is used to set the temperature and cooking time.
Plan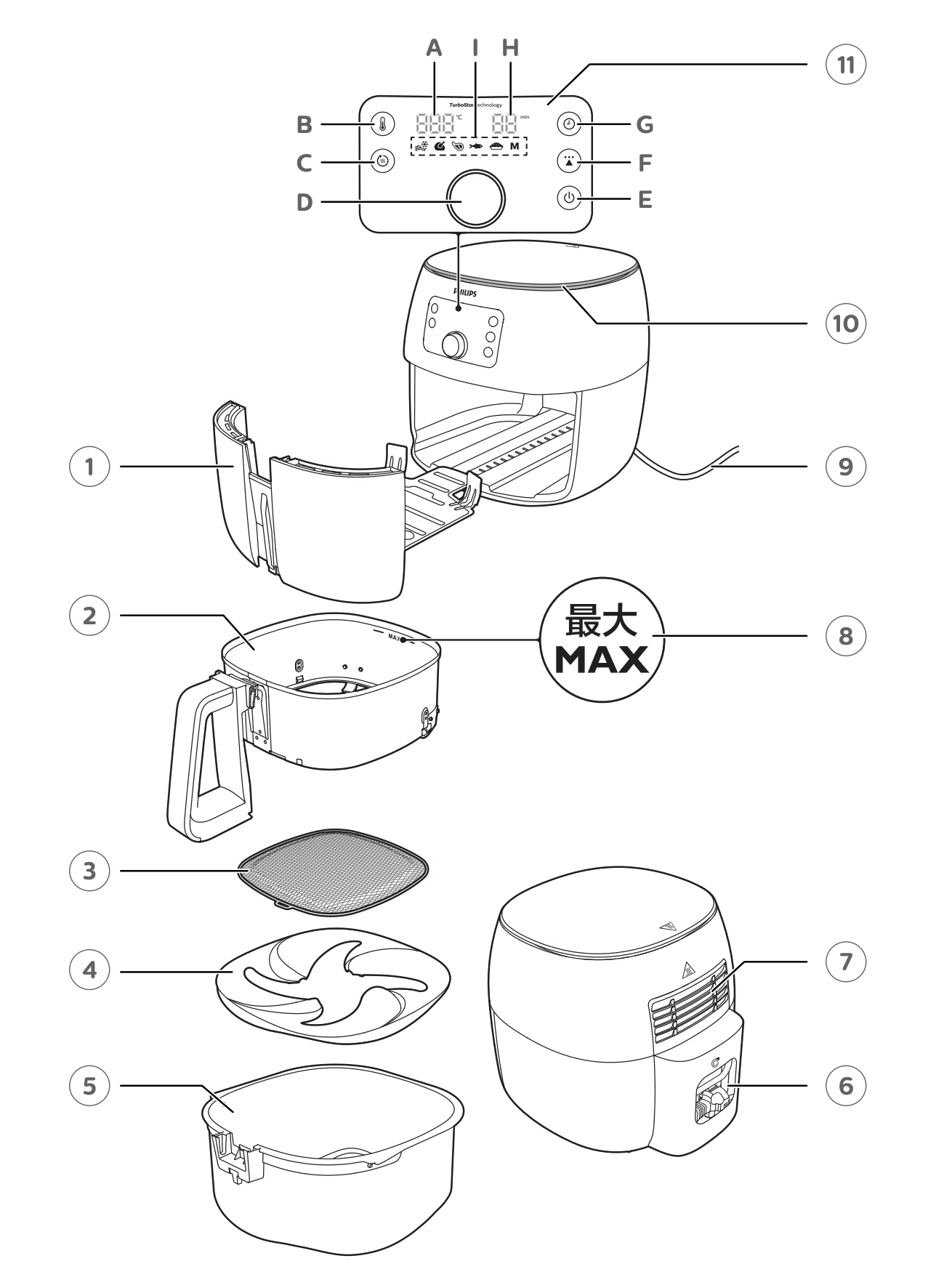 (1) drawer
(2) Basket with removable mesh bottom
(3) Removable mesh bottom
(4) Grease reducer
(5) Pan
(6) Cord storage compartment
(7) Air outlets
(8) MAX indication
(9) Power cord
(10) Air inlet
(11) Control Panel
(A) Temperature indication
(B) Temperature button
(C) Keep warm button
(D) QuickControl dial
(E) On/Off button
(F) Preset button
(G) Timer button
(H) Time indication
(I) Presets: Frozen French fries/ snacks, chicken, meat, fish, the bakery and the manual
General Specifications
Cooking time control: up to 60 minutes
Temperature control: from 40 to 200 °C
Preset cooking function
Cold outer wall
Built-in power cord storage Dishwasher safe
Automatic shutdown
Dishwasher safe
Digital Touch Screen
Power cord storage location
Availability signal
End of cycle signal
On/Off switch
Switch-on light
Keep warm function
Recipe book and application
Preset program
QuickClean basket
Advanced rapid heating technology
Grease removal technology
Recipe booklet
2-year worldwide warranty
Packaging: > 90% recycled materials User manual: 100% recycled paper
Technical specifications
Power: 2225 W
Programs: 5 presets
Warming button
Preset button
Save your firing parameters: No interface: Digital
Rapid Air Technology
Grease removal technology
Basket capacity: 0.8 kg fries, 1.4 kg Voltage: 240 V
Basket capacity: 1.4 kg
Weight and dimensions
Product dimensions (LxWxH): 433x321x315 mm
Product weight: 7.99 kg
Design
Color : Black
Design and finishing
Control Panel Color: Black
Main body material : Plastic
Other models
There are two other references in the Airfryer family:
Airfryer XXL

capacity: 1.4kg
2225W
Up to 6 persons

Airfryer Compact Twin Turbo Star (ideal for students)

capacity : 0,8kg
1500W
Up to 4 people
Carton contents during unboxing
The Philips Airfryer XXL comes with a separator to prepare two different dishes at the same time and a book containing more than 30 delicious recipes. The divider is a practical solution to prepare two different dishes at the same time.
NutriU application
You can find recipe ideas for the Airfryer in the Philips NutriU application.
Download for :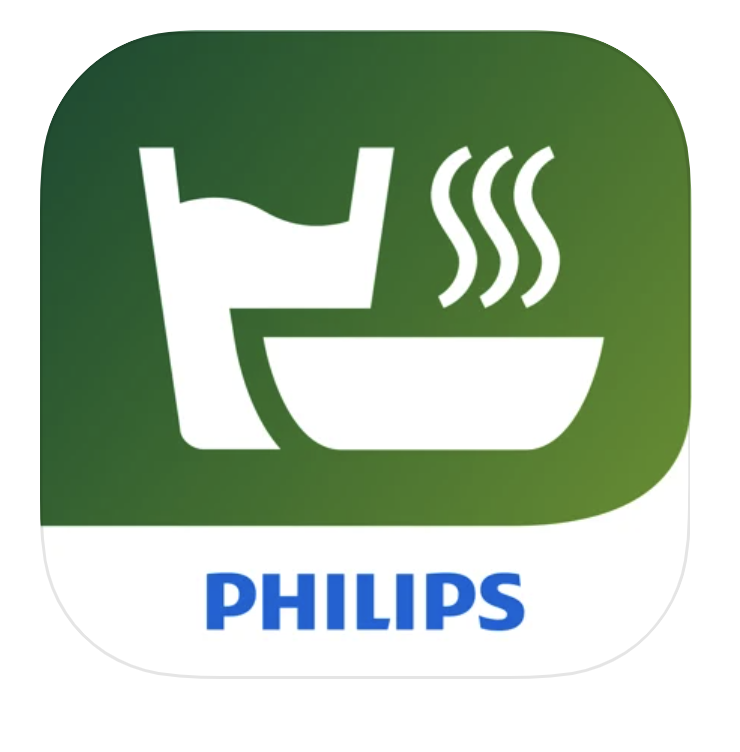 The application offers hundreds of recipes for frying, cooking, roasting or grilling food. Search by type of cooking, preparation time, meal type and more. Get recommendations tailored to your tastes and diet.
Commercial Food Processor Food Grinder 4l Sus Tomato Chopper Vegetable Dicer