Couscous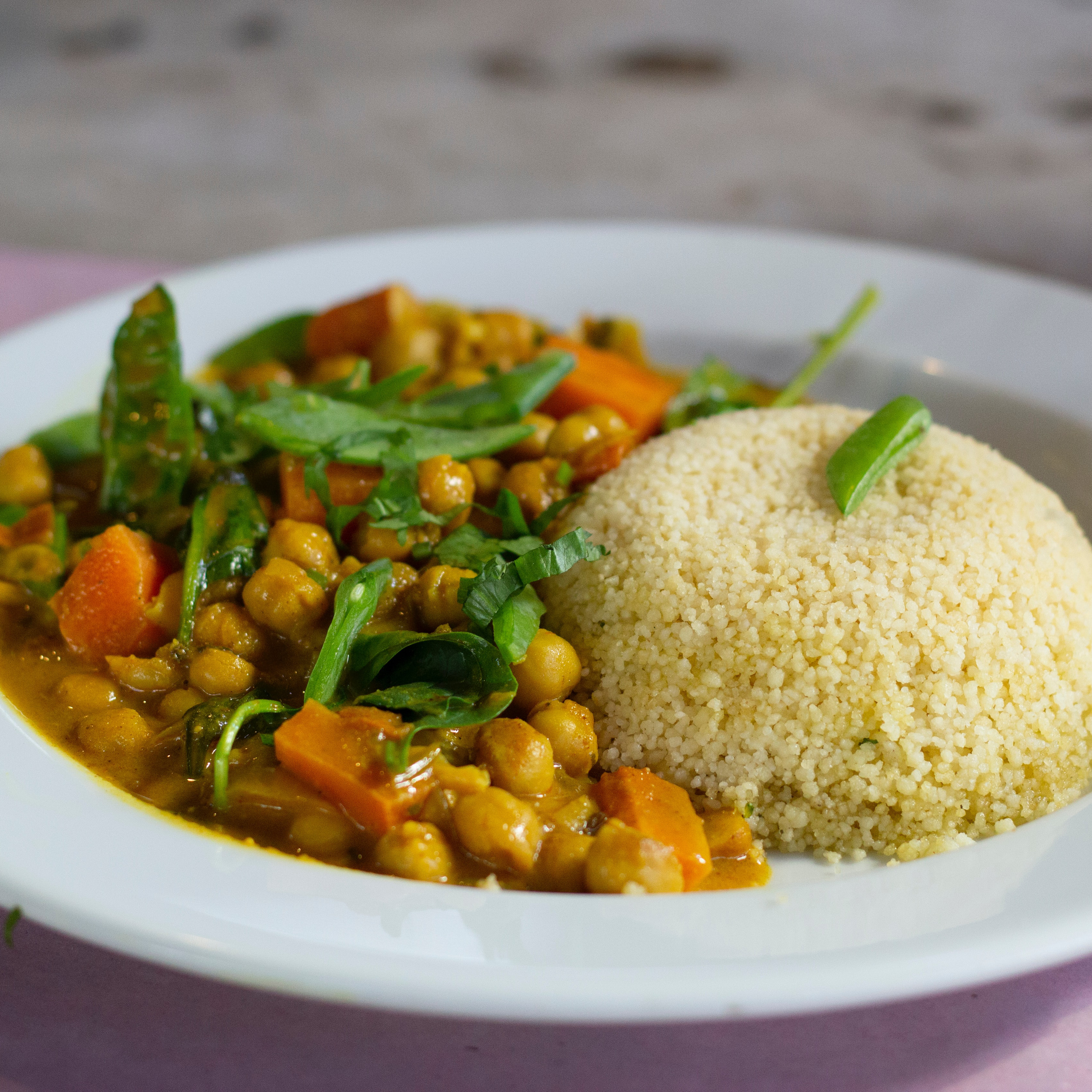 Recipe
For 6 people
Preparation 30 minutes
Cooking time minutes
Ingredients
3 zucchini
3 carrots
3 turnips
1 can of chickpeas
3 peppers
1 celery branch
3 onions
1 kid, canned tomatoes
3 cloves of garlic
artichoke bed
clove
1 slice/person of lamb necklace
chicken
2 mergez/person
1 large tablespoon couscous spices
harissa
olive oil
water
Preparation
Fry the lamb in olive oil with onions cut into pieces.
Cook the chicken and marinate them separately.
Sauté all the vegetables except chickpeas with the lamb.
Pour water until it cools the food.
Add the couscous spices.
Stir in the chickpeas.
Leave leather.
Now you can enjoy your delicious couscous.
Commercial Food Processor Food Grinder 4l Sus Tomato Chopper Vegetable Dicer