Quick tomato soup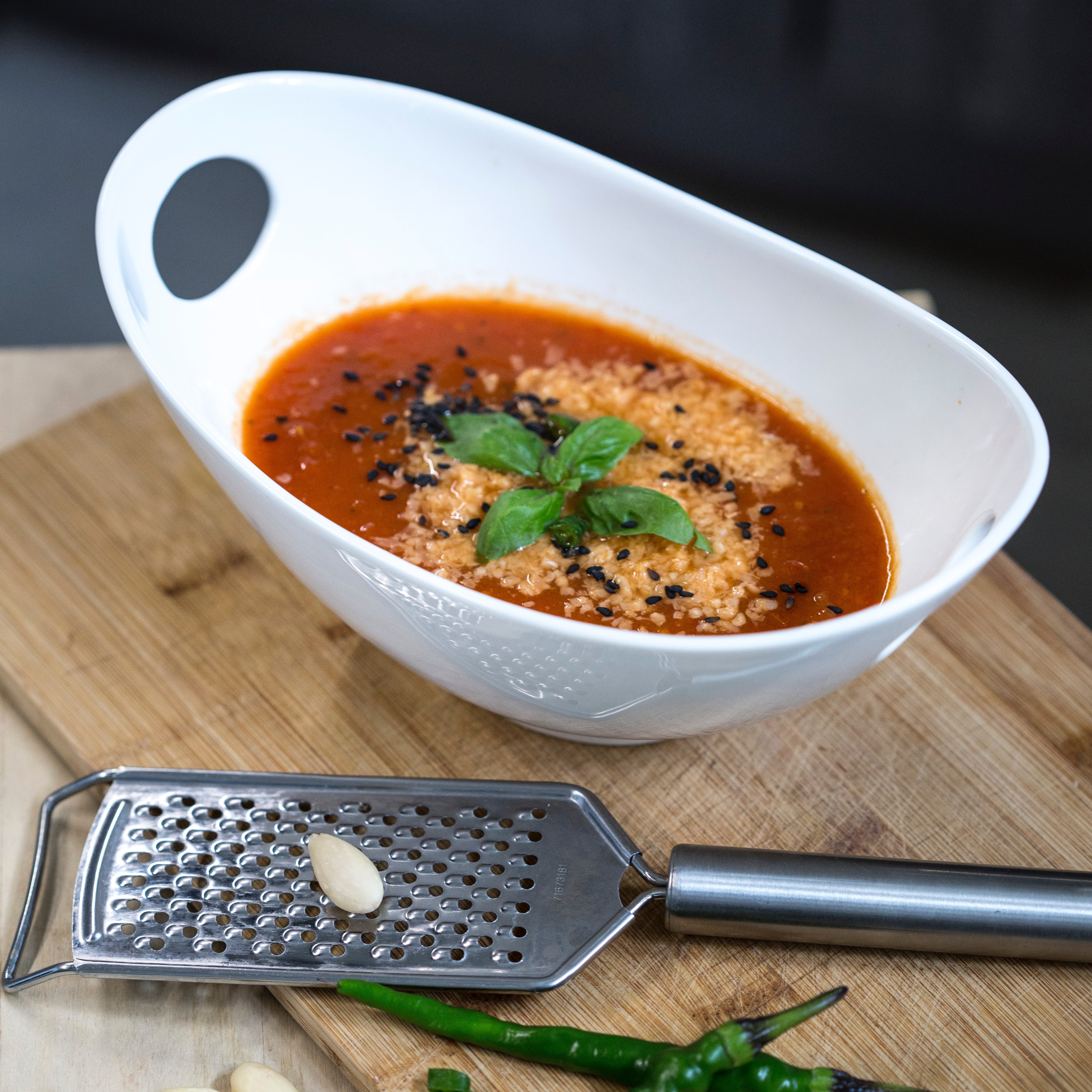 Recipe
For 4 people
Preparation 10 minutes
Ingredients
800 g peeled tomatoes
1 onion
2 tablespoons of olive oil
1.5 meat broth
1/2 tablespoon sambal
100 g Roquefort cheese
salt
pear
Preparation
Finely chop the onion and fry it in very hot oil in a stewpot.
Add the tomatoes with their juice and crush them.
Pour in the stock.
Cook over high heat for 5 minutes.
Add the sambal, salt and pepper.
Add small pieces of Roquefort cheese.
Now you can enjoy your delicious tomato soup.
Commercial Food Processor Food Grinder 4l Sus Tomato Chopper Vegetable Dicer