Strawberry jam rolled biscuit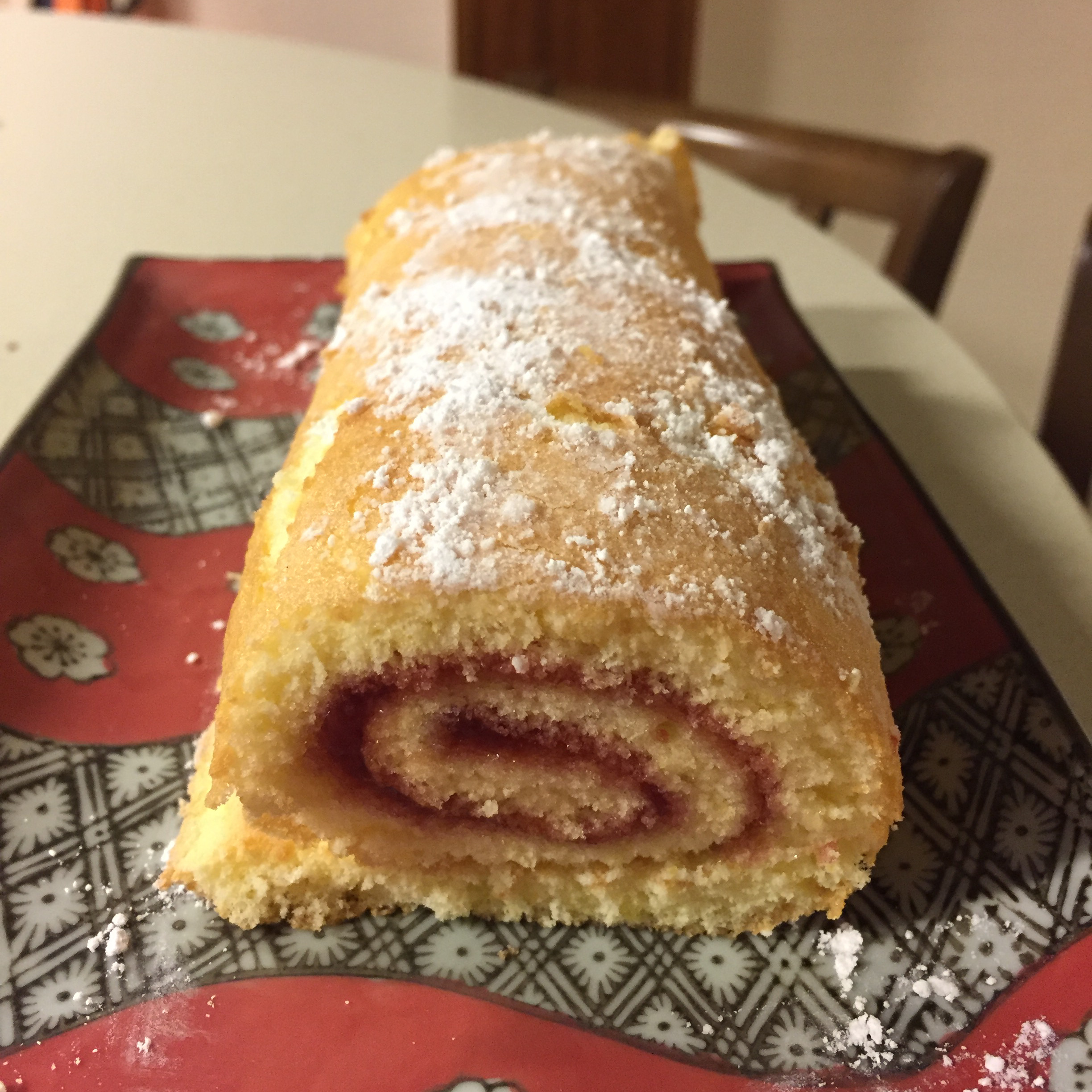 The cake we take everywhere
Recipe
Preparation 40 minutes
For 6 to 8 people
Cooking at 200°C
Cooking time 10 to 15 minutes
Ingredians
3 eggs
100 g caster sugar
40 g of starch
200 g strawberry jam
confectioner's sugar
Preparation
Preheat the oven to 200°C.
Break the eggs, separating the whites from the yolks.
Mix the egg yolks with the sugar (until the mixture turns white).
Add the flour and starch.
Beat the egg whites until stiff.
Add them to the preparation.
Mix very gently.
Butter the plate.
Pour the dough on the baking sheet.
Bake at 200°C for 10 to 15 minutes until the biscuit becomes blond and just firm.
Take it out of the oven and unmould it immediately on a damp cloth.
Roll up the biscuit with the cloth and leave it to cool.
Unwind the baking gently and spread the jam.
Roll the biscuit again.
Sprinkle with icing sugar.
Serve.
Tips
Put a pinch of salt or baking soda. Do not squeeze the cookie when you roll it.
Commercial Food Processor Food Grinder 4l Sus Tomato Chopper Vegetable Dicer