L'OR BARISTA Nespresso coffee machine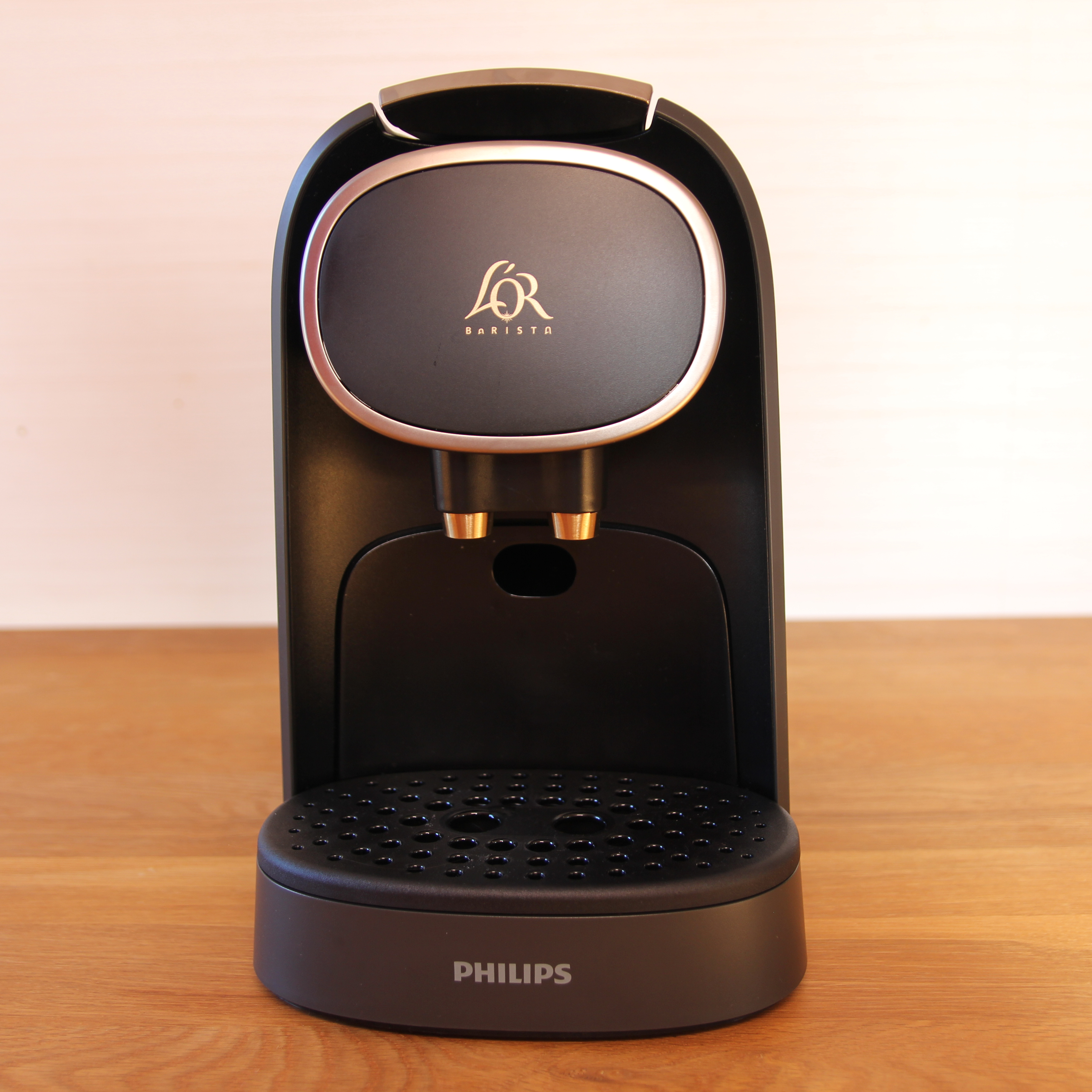 Compatible capsules : Nespresso
L'OR competes with Nesspresso in the coffee machine market.
For us L'OR BARISTA has ticked many advantages. We can note a very good quality/price ratio, we find this machine at 80 €, the heating time is very short and a generous tank of 1.2 L. The quality of this machine is impressive with a pressure of 19 bars. The OR Barista does not only copy its predecessors but keeps an important part to innovation.
One of the few drawbacks is its size, which can be imposing in cramped kitchens.
The L'OR BARISTA coffee machine is designed to work with both L'OR BARISTA double espresso capsules and L'OR Espresso single capsules. L'OR BARISTA offers two new types of capsules:
Double
Filter Only compatible with the L'OR BARISTA coffee machine, the new double capsules make it possible to prepare a double espresso or two espressos at the same time.
Some articles talk about inaccurate dispensing nozzles, our tests on the contrary have proved the opposite with preciously filled capsules.
Size: 180 x 400 x 280 mm
Weight: 4.77 kg + packaging 3.560 kg net weight
Color: piano black, matte black, silky beinge, midnight blue and burgundy
Tank: 1.2 L
Quiet machine
Automatic recognition system of the standard or XXL capsule.
product of the year 2020
Getting Started
Before the first use:
Remove the cover of the water tank.
Fill the water tank and close it.
Place the bowl on the cup holder and do not put a cap on it.
Heat the water until the light comes on, about 25 seconds.
Press the " " button.
For about 25 seconds, water should flow.
When finished, the machine is ready for use.
Preparation
To make your coffee:
Heat the water.
Choose the size of the capsule (standard or XXL).
Select the mode:
Ritretto (1x25ml)
Double Ritretto (2x25ml or 1x50ml)
Espresso (1x40ml)
Double Espresso (2x40ml or 1x80ml)
Lungo (1x110ml)
Double Lungo (2x110ml or 1x220ml)
Large Coffee Filter (1x220ml by opening the tab)
Insert the capsule into the compartment.
Press the selected mode.
The coffee will stop flowing automatically.
Enjoy your coffee.
L'OR BARISTA has two extractions, which is useful to make two coffees or a large one.
It measures 28 cm long and 40 cm wide.
It has 4 keys: to light, Ristretto, Espresso and Longo.
There are 2 colors: piano black or matte black.
To make a Double it is necessary to put an XXL capsule.
There is a water tank of 1,2L, and a standard capsule tank of 10 max and for the XXL 5 max.
The cup holder is not adjustable, so the cups of more than 1 cm do not pass through.
But it can be removed, which is easier for large cups.
Commercial Food Processor Food Grinder 4l Sus Tomato Chopper Vegetable Dicer