Lidl Silvercrest Multi-Functional Food Processor test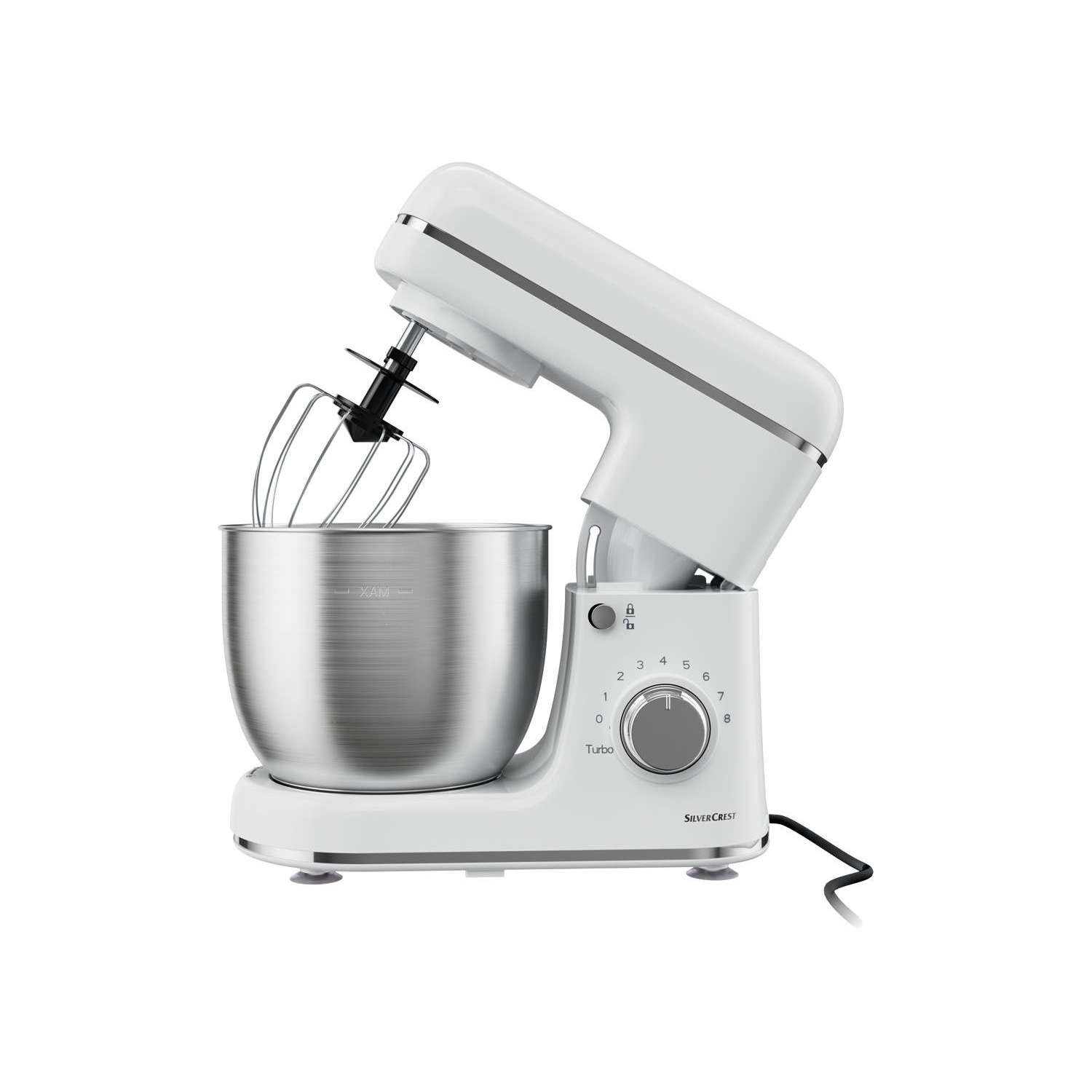 Lidl continues its aggressive price positioning policy on multi-functional food processors by offering its brand new food processor for less than 60€. Always with the aim of seducing a clientele looking for good deals, the new multi-functional food processor will try to do as well as its big brother, the Monsieur Cuisine Connect.
A new food processor in the Silvercrest family from Lidl
Food processors are a real hit with consumers. Indeed, they represent a precious time-saver and a guarantee of success for the recipes cooked. Nevertheless, the sometimes expensive cost of these appliances can slow down many customers. This is why Lidl recently entered this market by offering its multiple food processors at very low cost. Since then, their reputation is well established and there are now tens of thousands of customers who impatiently wait for the brand new household appliances from Lidl, as shown by the empty shelves at each product launch. The reason is simple: the quality-price ratio is practically unbeatable in the small appliance market. Available for sale since September 16th, the multi-functional food processor from Silvercrest is a great success as the shelves are being emptied. In fact, the food processor is only available in very limited quantities and is on sale for a few days in the brand's stores. At its release, the multi-functional food processor from Lidl was offered in several colors subject to availability. Thus, you will have the choice between 4 colors: black, blue, pink and white.
Honorable features
The multi-functional food processor from Lidl is a kneading, mixing and blending machine. When we unpacked the box, one of the first things that caught our attention was the weight of the Food Processor. To our surprise the robot is very light which is a change from its direct competitors who are much heavier. Therefore, the Food Processor is easily movable which gives it a very good practical point. Moreover, the robot is stable during its use since it is placed on suction cups in order to be maintained when there are powerful mixes or when the Food Processor mixes at higher speeds.
With a power of 600w, the robot is fully capable of performing the most demanding functions such as kneading, mixing and blending of thick culinary preparations. Everything will be prepared in a removable stainless steel bowl of more or less 5 liters. To carry out these operations, the device from Lidl is delivered with several accessories. Indeed, the accessories delivered with the multi-functional food processor from Lidl are three in number:
A flat beater: the flat beater is the main accessory of this Food Processor since it will give you the possibility to mix all kinds of preparations including those with a rather thick consistency.
A whisk : this accessory will allow to aerate the preparation. It will be very useful if you want to whip cream or egg whites. The whisk will efficiently incorporate the air in your preparation for a bluffing result.
A dough hook : finally, this last accessory will allow you to knead the dough. No matter how long you knead, this food processor will satisfy you.
A lid: the Food Processor is supplied with an anti-projection lid. This lid is associated with a filling opening which allows you to pour the ingredients directly into the robot while it mixes or kneads. We will also appreciate the solidity of the plastic which seems to us sufficiently robust.
An inexpensive and practical everyday food processor
The Silvercrest multi-functional food processor is equipped with a planetary mixing system, ideal for high quality mixing or kneading. The speed can be set and is continuously adjustable, with an additional turbo function. However, beware of preparations that require slow kneading, and for which you should not hesitate to stop the Food Processor to gather all the dough at the bottom of the bowl. For this purpose, we regret the absence of a spatula.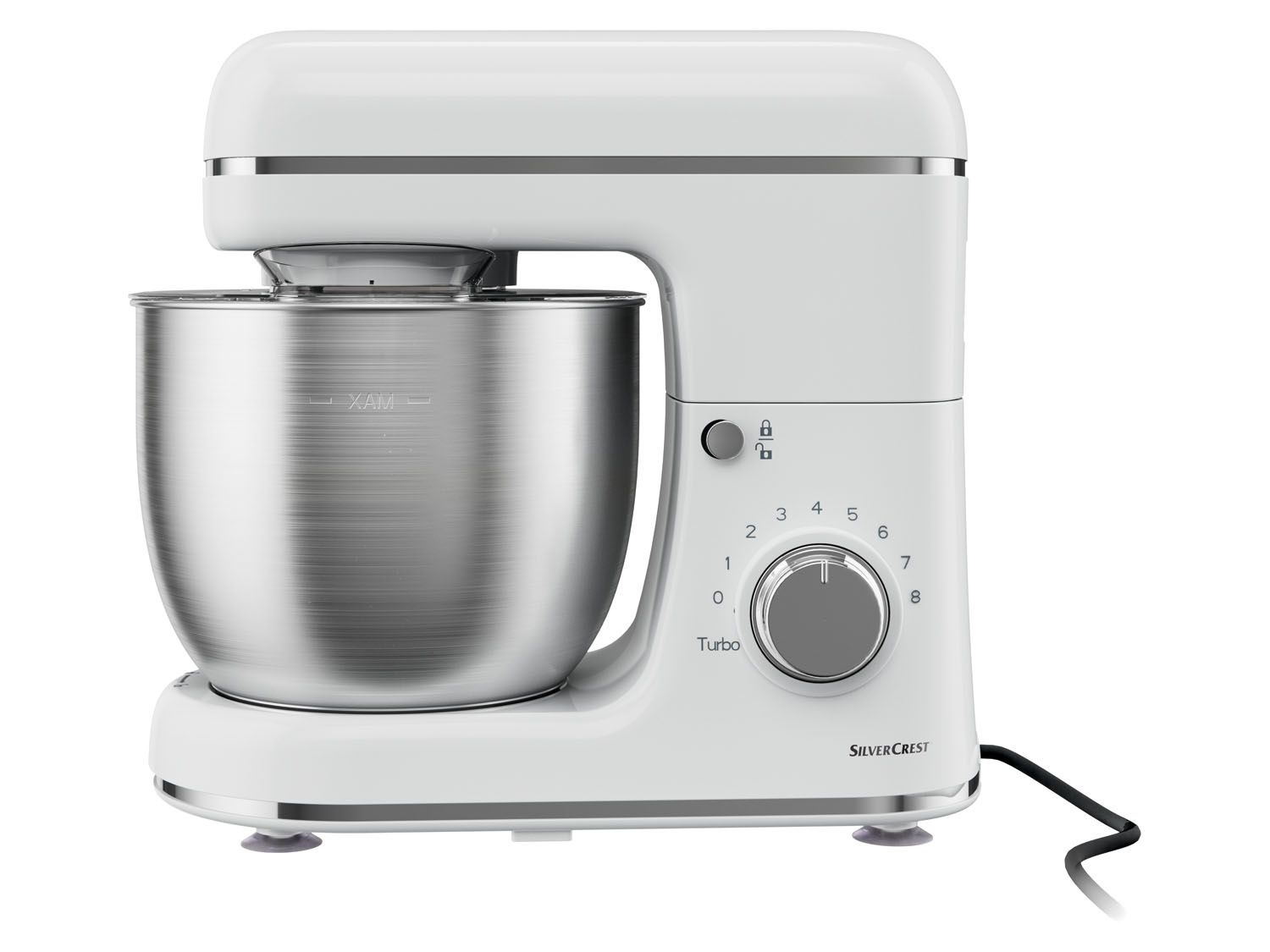 Also, this Food Processor is practical since the swivel arm ensures an easy unlocking of the Food Processor to easily change accessories. Just press the button and it will unlock. Then to remove the bowl, you just have to rotate it to the right. This also makes it easy to change accessories.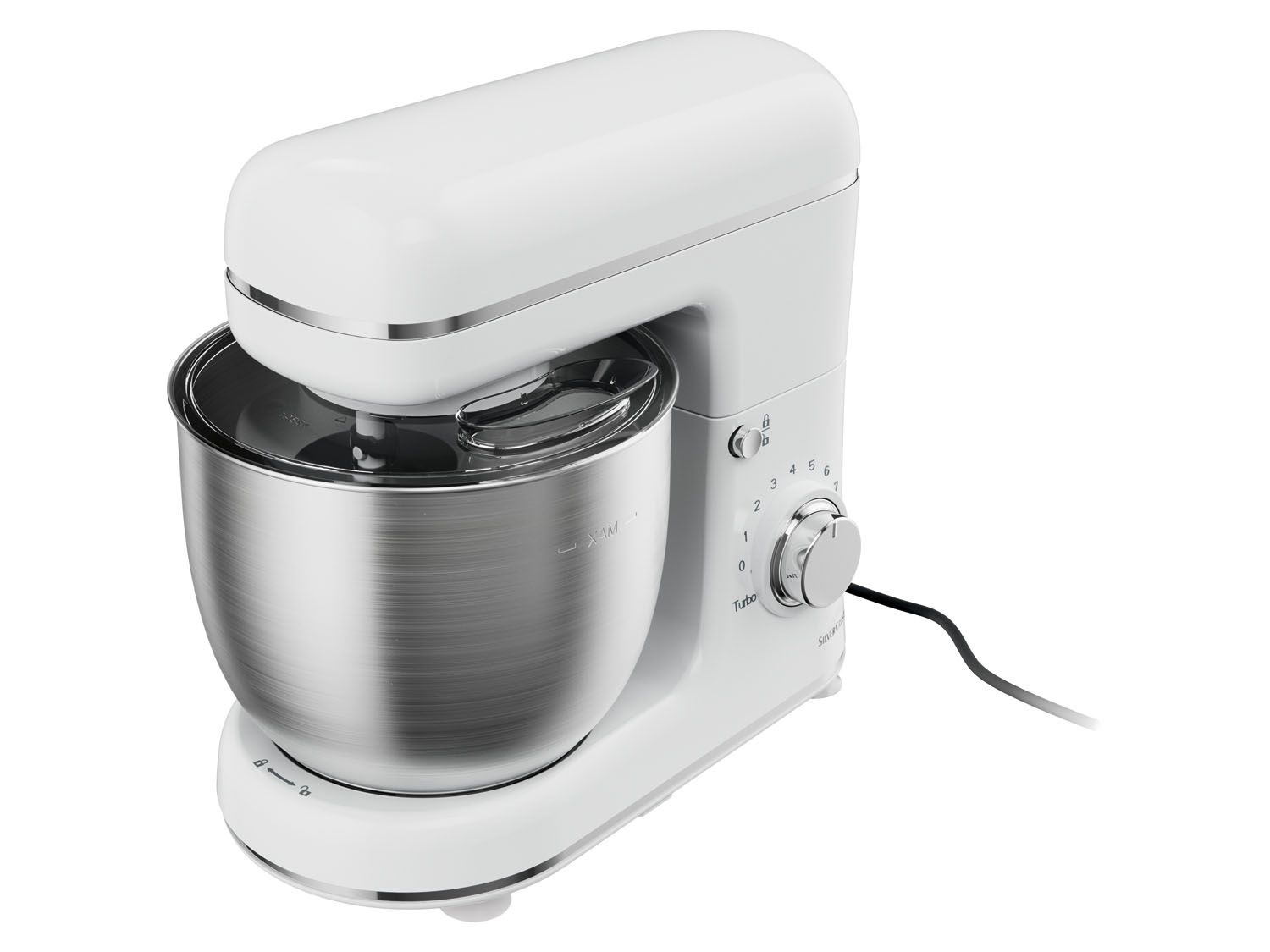 Conclusion
This Food Processor attracts attention on several aspects. First of all its price, since it is proposed at less than 60 euros. At this price, it is almost impossible to do better, or to find a similar device cheaper. Indeed, despite the aggressive price, quality is not left aside. The Food Processor performs its main functions with satisfactory results without excelling in precision. But at this price level, it is difficult to demand the best on the market. Finally, we very much appreciate the 3-year warranty that comes standard with the Food Processor.
Commercial Food Processor Food Grinder 4l Sus Tomato Chopper Vegetable Dicer