Apple pie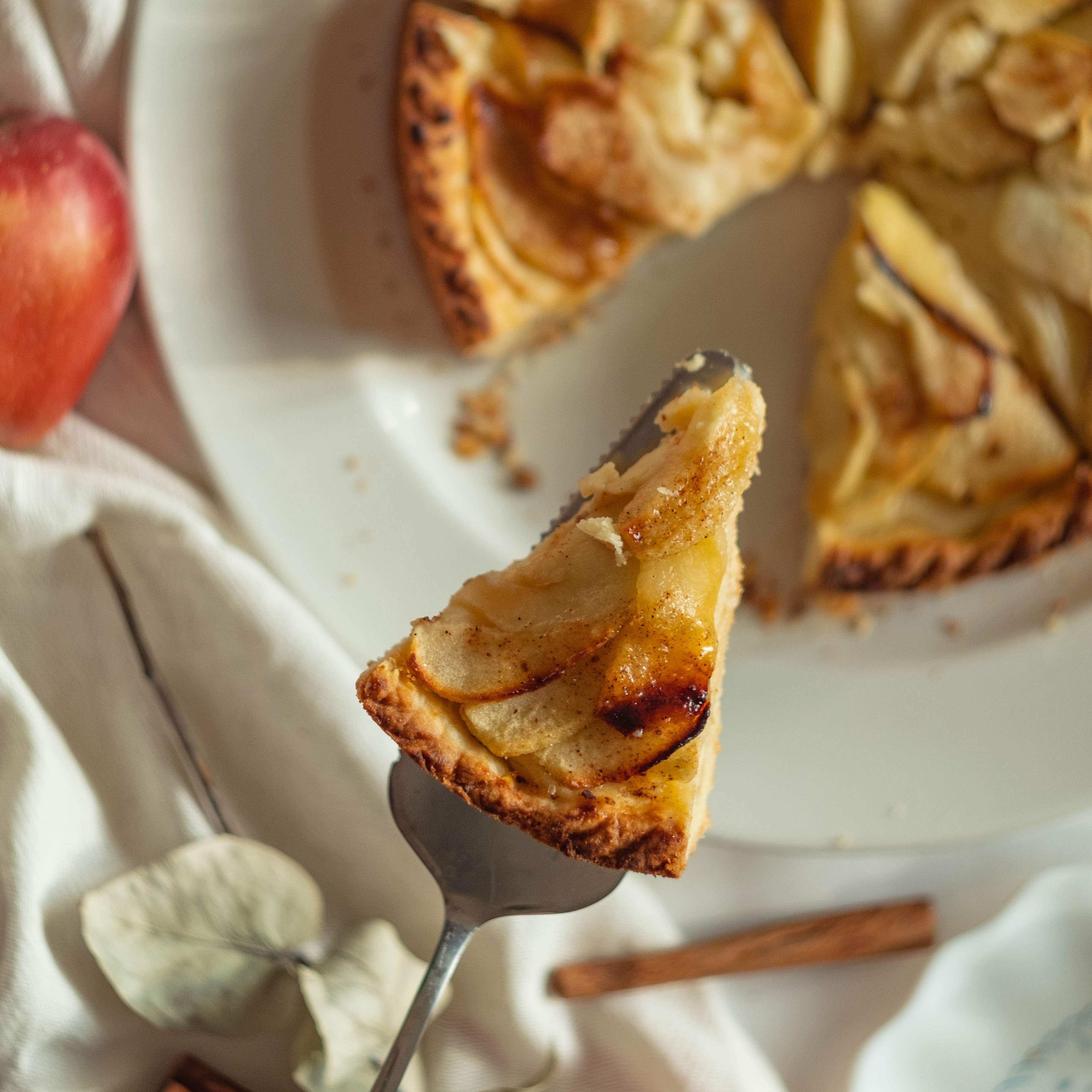 Recipe
Preparation 20 minutes
For 6 person
Cooking 355°F
Cooking time 20 minutes
Ingredients
5 apples
1 large knob of butter
4 teaspoons brown sugar
1 shortcrust pastry
1 teaspoon of cinnamon
Preparation
Preheat the oven to 355°F.
Peel the apples, then cut them finely.
Melt the butter.
Spread the dough, the ideal thickness is 2 or 3 mm.
Arrange the apples in an overlapping pattern.
Brush the tart with butter
Pour the brown sugar and cinnamon over the pie.
Bake at 355°F for 20 minutes.
Tip
Precook the dough before filling.