Pear and chocolate pie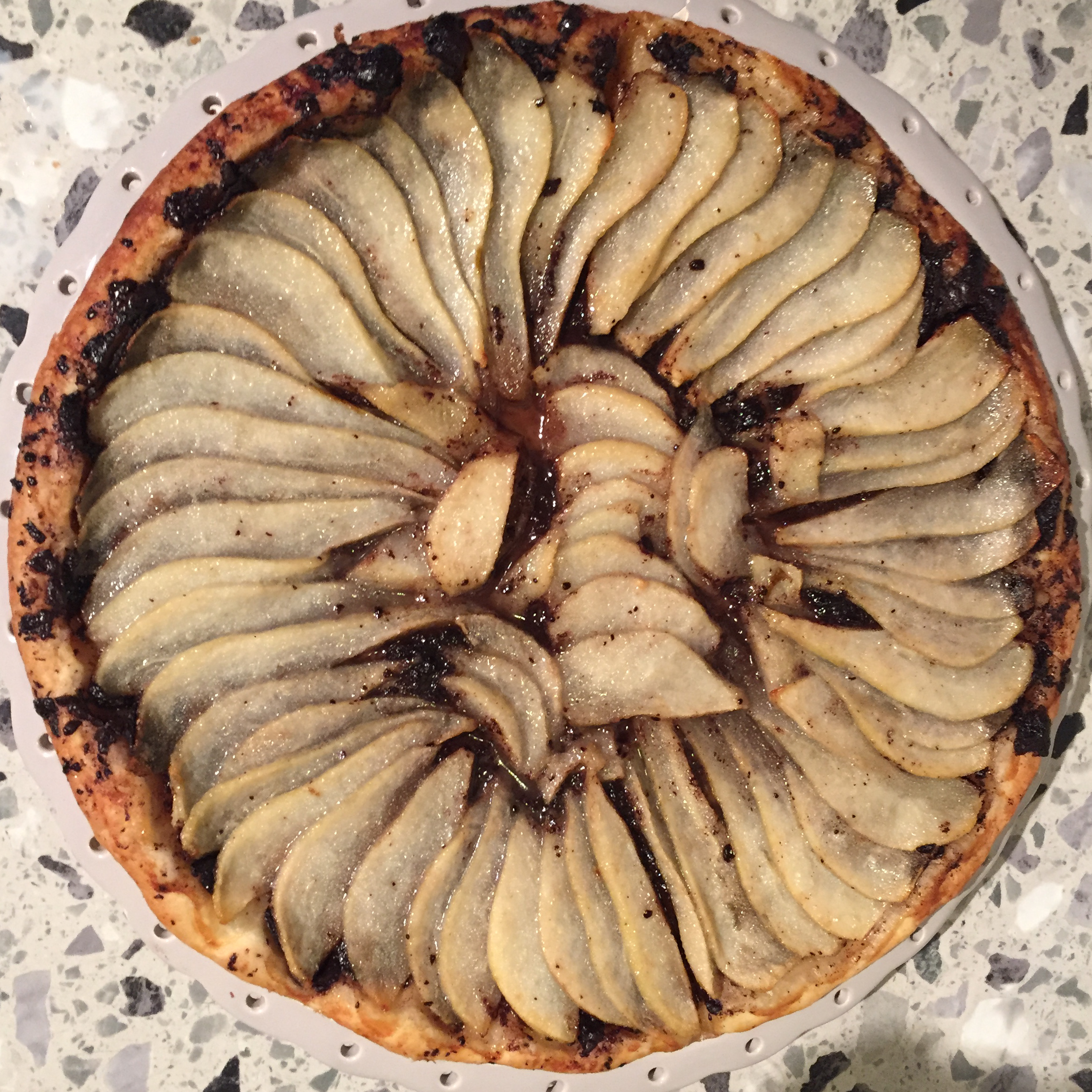 Recipe
Preparation 15 minutes
For 6 people
Cooking temperature 390°F
Ingredients
1 puff pastry
100 g of chocolate
3 pears
6 tablespoons of sugar
butter
Preparation
Preheat the oven to 390°F.
Unroll the puff pastry and make holes in it with a fork.
Melt butter in the microwave.
Brush the dough with butter and sprinkle it with sugar.
Cut the chocolate into small shavings and sprinkle it over the puff pastry, spreading it evenly throughout the pastry.
Peel your pears and cut them lengthwise into thin slices.
Arrange the pear slices in a rosette on the tart.
Brush the tart with butter and sprinkle with sugar.
Bake at 390°F until the bores of the dough are golden brown.
Now you can enjoy your delicious chocolate pear tart.
Commercial Food Processor Food Grinder 4l Sus Tomato Chopper Vegetable Dicer