Ham and tomato pie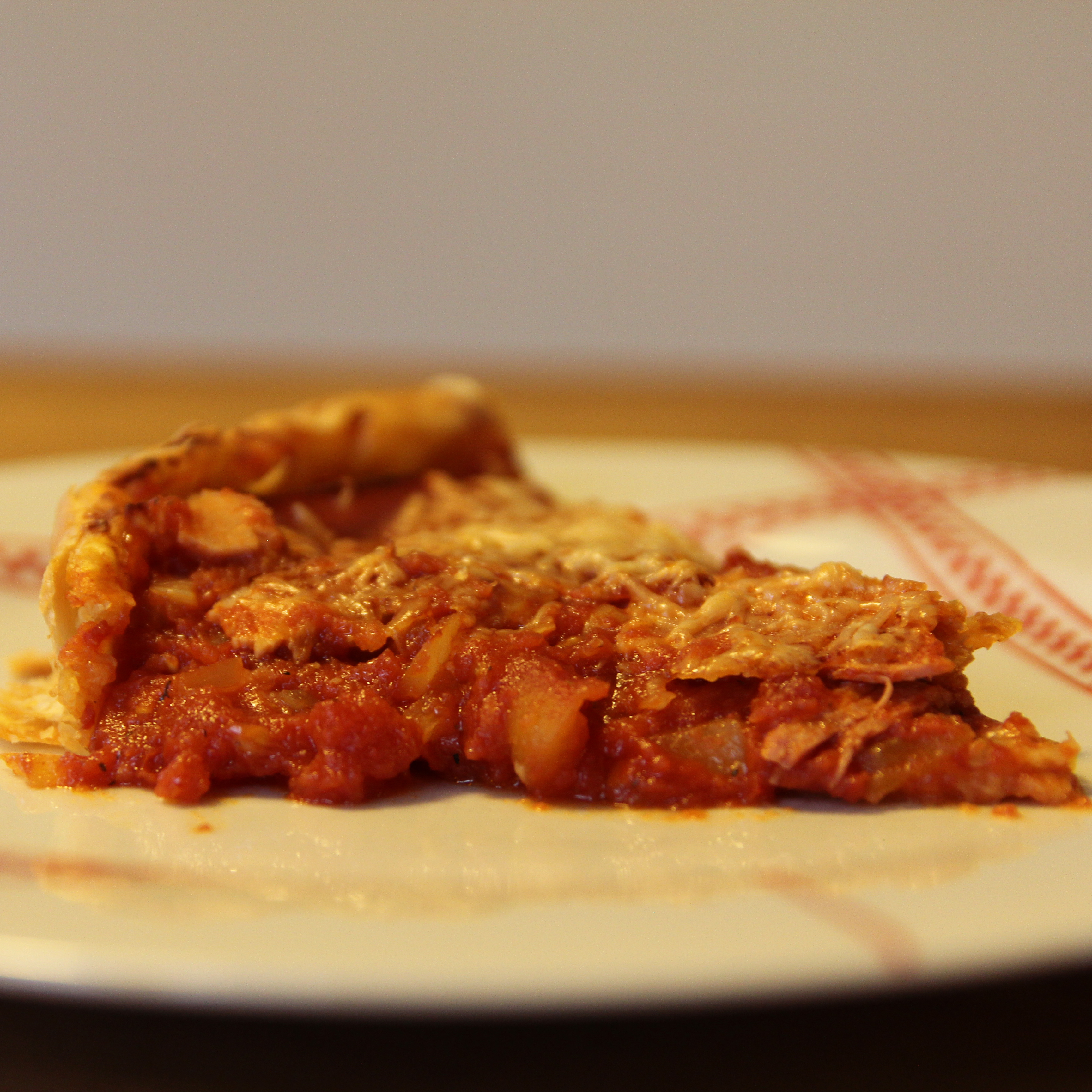 Recipe
Preparation 15 minutes
For 6 people
Cooking time 40 minutes
Cooking temperature 355°F
Ingredients
1 puff pastry
2 slices of ham
1 onion
1 large can of crushed tomatoes
1 bag of grated cranberry sauce
1 tablespoon of tomato paste
Fillet of olive oil
Preparation
Chop the onion into small pieces.
In a saucepan, drizzle a little olive oil and cook the onion.

Cook the crushed tomatoes with the onion and the tablespoon of tomato paste.

Leave to reduce.
Place the puff pastry in a dish.
Make holes in the puff pastry with a fork.
Pour your mixture over your dough.
Place the ham tenches on the pie.
Add the grated oatmeal to the pie.
Bake for 40 minutes at 355°F.
Now you can enjoy your delicious ham and tomato pie.