Tartiflette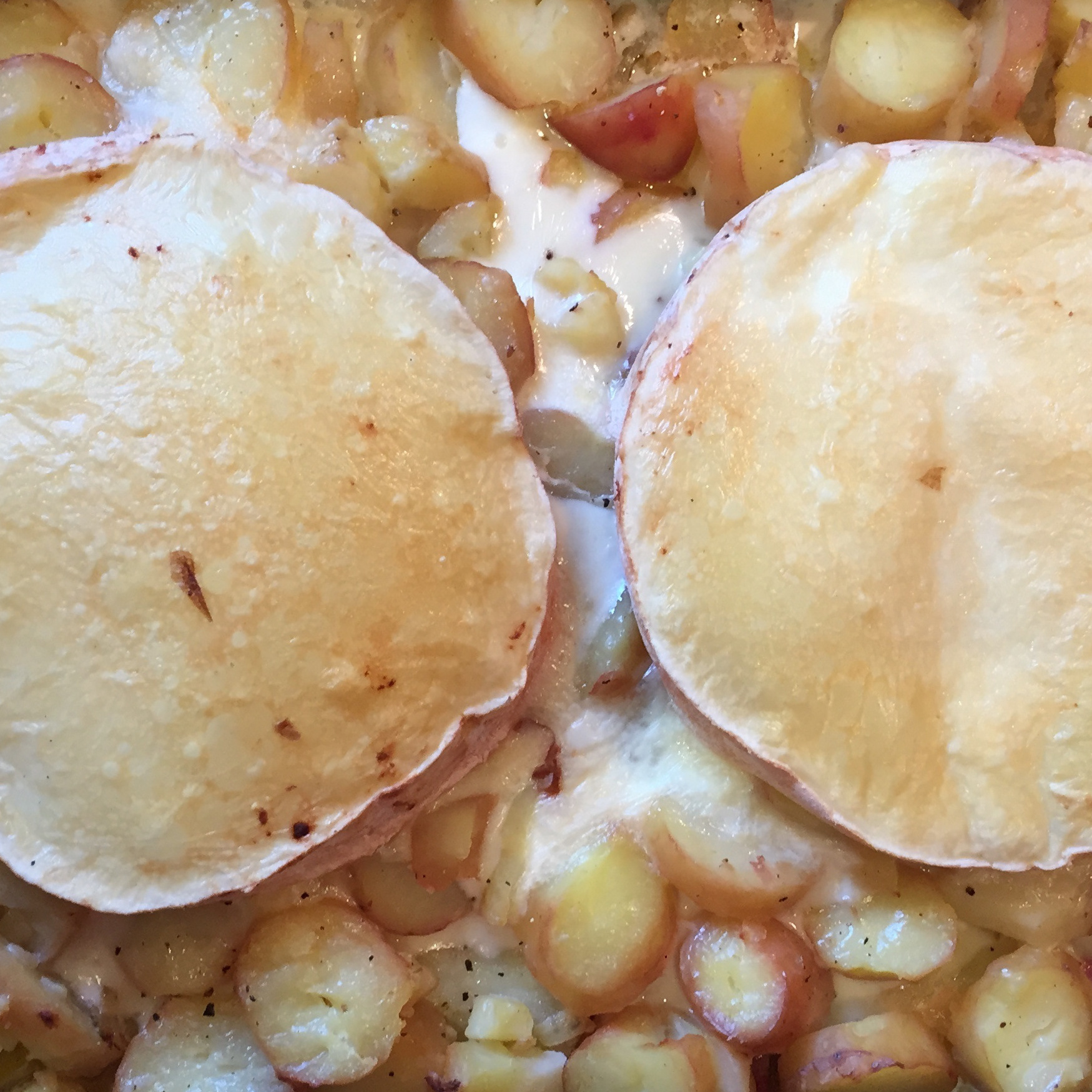 Recipe
For 8 people
Preparation time 30 minutes
Cooking temperature 375°F
Cooking time 20 minutes
Ingredients
1 reblochon
3 onions
1 clove of garlic
2 kg of potatoes
20 cl white wine
25 cl whipping cream
150 g bacon
salt
pepper
Preparation
Cook the potatoes in water for 20 minutes.

Slice the onions and fry them in a saucepan with butter.

When the onions are cooked, add the bacon and leave to brown on a fairly low heat.

Pour some herbes de provence in the pan.

When the potatoes have finished cooking, peel them and cut them into slices.

Pour a trickle of oil at the bottom of the dish.

Fill the bottom of the dish with potatoes.

For the second layer, pour in your bacon and onion mixture.

For the third layer, fill the top of the dish with potatoes.

Pour the cream, spreading it evenly over the whole area.

Pour the white wine.

Take out your reblochon and scrape its crust.

Cut your reblochon in half.

Position your two pieces of reblochon above the dish.

Bake your tartiflette for 20 minutes at 375°F.
Your dish is ready to eat.
Commercial Food Processor Food Grinder 4l Sus Tomato Chopper Vegetable Dicer